Create Room
DreamBox
InView™, in reach, in seconds.
Beautiful timeless exterior
Foldaway craft room
85,000 cubic inches of storage space
Up to 80 InView™ Totes for craft supplies
Large table (standing or sitting height)
Product Description
See More
Summary
Like a warm bath on a brisk day, the DreamBox is an in-home getaway. Surround yourself with things you love, in an organized and inspiring fashion. And because the DreamBox is so customizable, your workspace can evolve right along with you. Available in beautiful new modern exteriors—perfect for showcasing your style in any room.   
Timeless exteriors
Now with 216,000 cubic centimeters of storage space
Large adjustable table
Customizable to meet your needs
A new way to craft! Everything consolidated and within reach. 
Estimated Total Shipping time: 14-20 weeks*
*Product is manufactured in the USA and typically ships from our UK and EU warehouses in 0-2 weeks once it has arrived.  Gray Shaker may be longer.
Assembly Required.
Details
- All shelves are vertically adjustable
- Patented tri-fold nesting system
- Hundreds of ways to customize it to fit your needs
Inview™ Tote Tracks - offer easier-than-ever DreamBox customization, increased storage space and reduced build time.  Large and Notions-sized InView Totes slide directly onto Tracks.  Enjoy a cleaner look and more space for your supplies.
Fold out Table - 50% more table space with a 91.44 cm x 91.44 cm table that folds up to access storage below. Room for two crafters! Enjoy three table heights: standing height (91.44 cm), drafting, and sitting height (73.66 cm). Sturdy locking adjustable legs (2).

Central Storage Space - Store machines or other items up to 35.88 cm tall above table and up to 62.23 cm tall below table. Vertically adjustable shelving. 
Swing Doors (2) - 9.2075 cm deep. Customizable with a total of 10 adjustable shelves, 12 acrylic guards, 12 hooks and 4 metal rods (all included). 6 deep pockets (6.985 cm deep). 
Includes 
40 to 80 acrylic totes with 2 dividers per shoebox tote and 3 dividers per each notion tote
90 or 140 Inview™ Tote Tracks
21 Shelves 
16 clear lidded jars (16 oz.)
12 acrylic guards
12 hooks
4 metal rods
12 steel caster wheels
1 Security Kit. 
DIMENSIONS
Click Here for a larger image.
| | |
| --- | --- |
|  40 InView™ Tote Package | 80 InView™ Tote Package |
| 18 Large Totes | 34 Large Totes |
| 8 Shoebox Totes | 20 Shoebox Totes |
| 14 Notions Totes | 26 Notions Totes |
| 21 Adjustable Shelves | 21 Adjustable Shelves |
| | |
| --- | --- |
| Large Totes | 32.39 cm W x 32.39 cm L x 7.62 cm H |
| Shoebox Totes | 13.97 cm W x 30.48 cm L x 11.43 cm H |
| Notions Totes | 5.84 cm W x 30.48 cm L x 7.62 cm H |
Freight & Delivery

Each order is custom crated and shipped via freight for curbside delivery only. Call customer service before placing your order if you have concerns regarding ship dates. For more shipping information click here.
GUARANTEES & RETURNS
24 Month Warranty*
Any

 

returns

 

will get a full refund minus shipping.*
*Click here for more information
Assembly Required

It takes 4 to 8 hours to build with two people, depending on experience. Comes with easy-to-follow written and picture instructions. 
Don't want to build your DreamBox? Check out this service for a free quote and locations! 
your haven
your way
The DreamBox is ultra customizable to accommodate all your crafting needs. Finally, a workspace that is as serious about creativity as you are.
massive joy delivered curbside
YOU'LL BE CRAFTING SOON.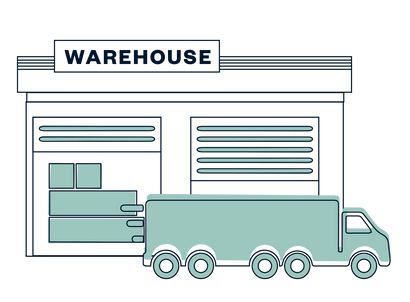 Your box is custom crafted. Once it's ready, we'll email you a tracking number that allows you to track your order to a delivery hub in your area.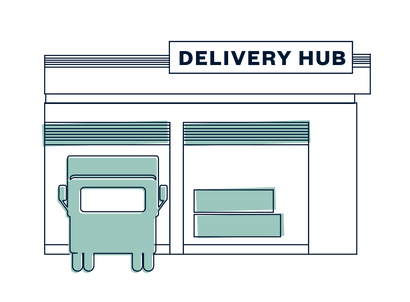 Once your box arrives, a delivery hub will contact you to schedule curbside delivery. Deliver usually takes place within 2-3 business days.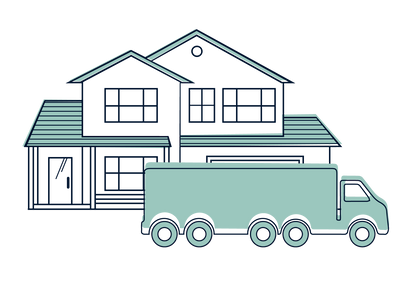 Your box will be delivered curbside. That's fancy for "delivery guy won't bring it inside your house." So make sure you have a friend or two on hand to help out.
98% of people love their DreamBox
but just in case
what folks are saying about the DreamBox
what folks are saying about the DreamBox
Preferences
COUNTRY:
United States
United Kingdom
Canada
Germany
France
Finland
Ireland
Italy
Norway
Sweden